Thanks for signing up to offer Scratch Plan financing to your patients or clients! We're thrilled to have you on board.
Immediately upon signup, you will receive an email confirmation that your sign up form has gone through. In 1 – 2 days, you will receive a phone call from us to verify your information on file, get help logging in to your online dashboard, and get instructions on how to link your bank account information so you can receive funds.
From here, we encourage you to log into your practice dashboard and check out our helpful resources in the "Get Started" and "Training" tabs. Once you verify your information and link your bank account, you are good to go!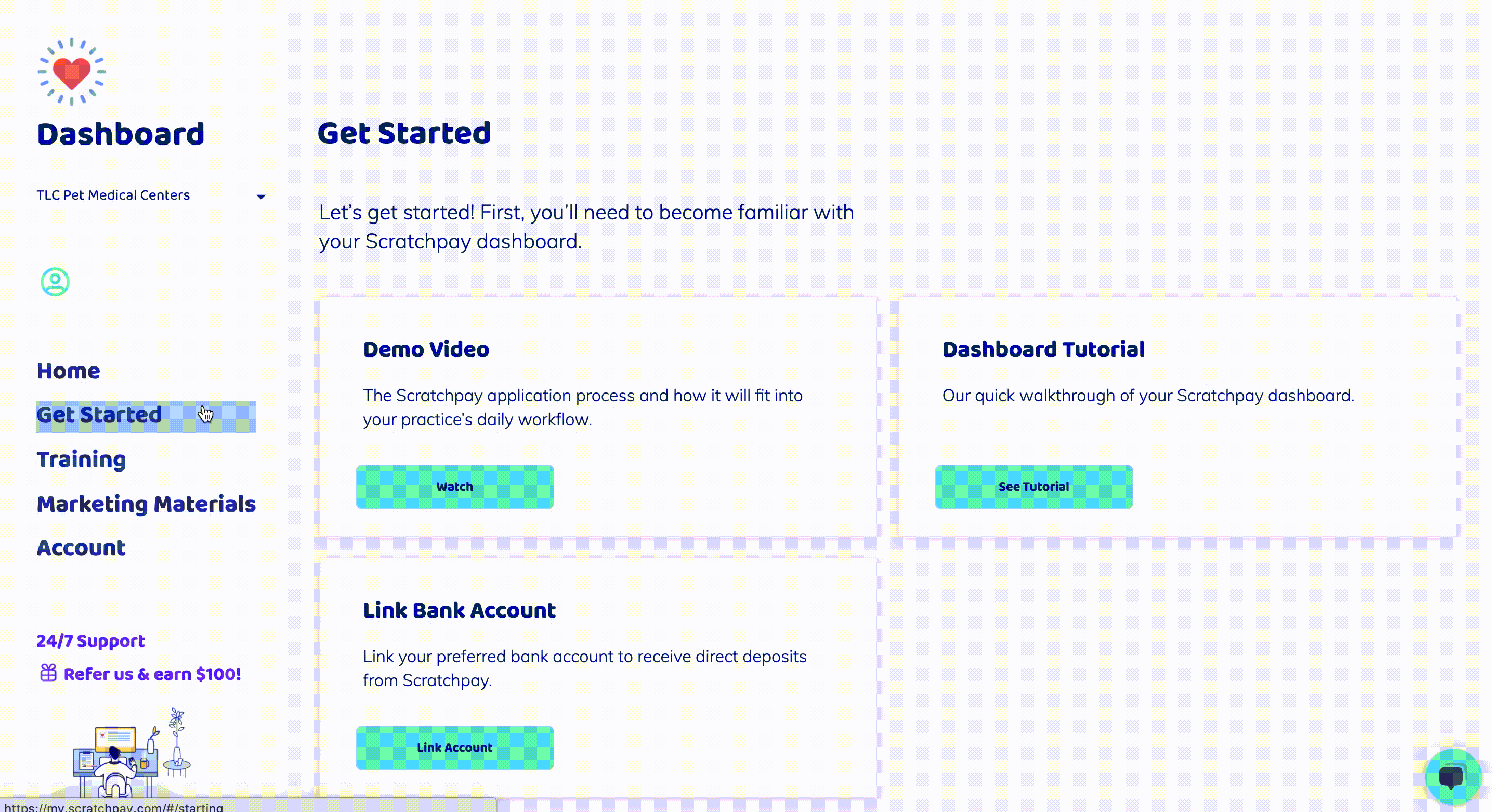 Scratch Plans originated in the United States are issued by WebBank. Scratch Plans originated in Canada are issued by ©Scratch Financial, Inc. ©Scratchpay (NMLS ID#: 1582666). Scratch Plans are loan products subject to eligibility.