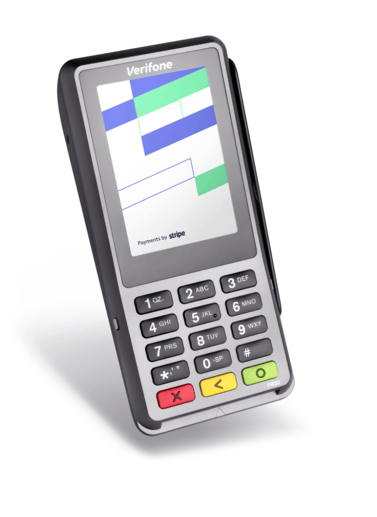 Step 1: Turn the reader on
Plug the Verifone P400 connector cable (steps pictured below) into the port on the bottom of the reader. The cover slides over the port to hold the cable in place. Plug the power adapter into the connector cable and into a power outlet. See below for visuals: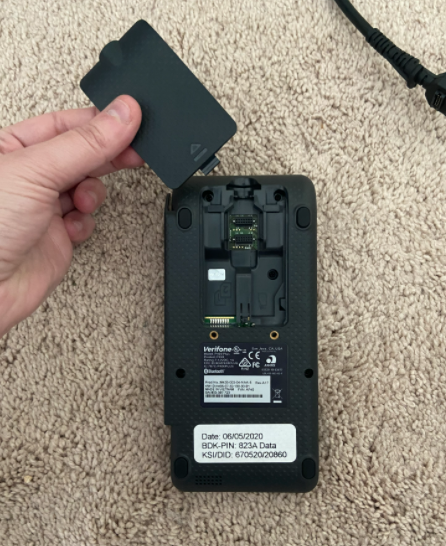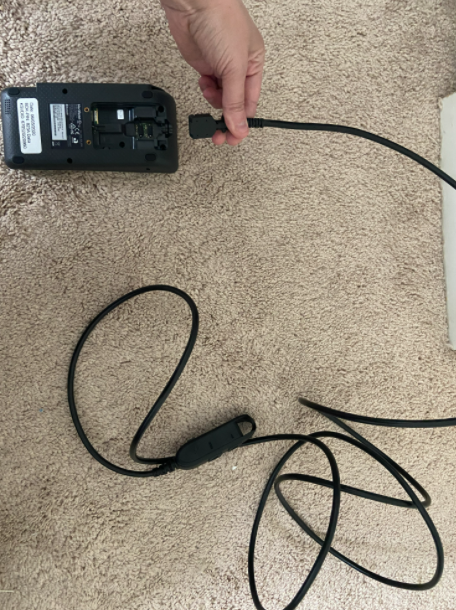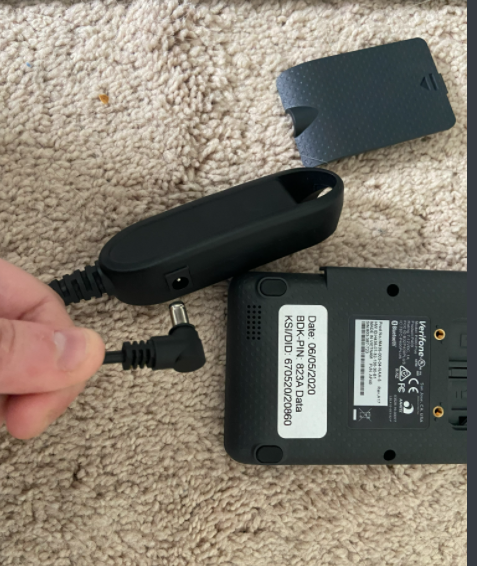 The P400 automatically turns on when connected to power. If you need to turn the reader off, remove the power source.
Step 2: Connect the terminal to Wi-Fi
If you're setting up a new device, follow the on-screen prompts to connect to Wi-Fi. If at any point you need to start over, press the red X button on the keypad.
To switch networks, press 0WIFI (0-9-4-3-4) on the keypad and follow the prompts. Attempting to join a new network disconnects the reader from any existing wireless connection.
Setting up your Wi-Fi password can be done using multi-tap entry on your terminal's keypad using the codes on the left.
If Wi-Fi setup does not work, please email bryan@scratchpay.com

who will walk you through an alternative way to connect.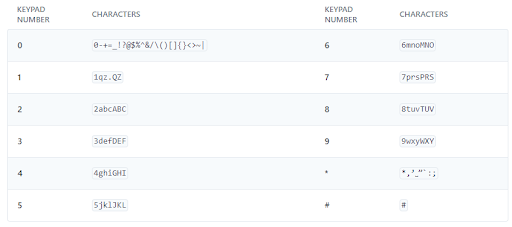 Step 3: Connecting to Scratchpay's Point-of-Sale App
Visit your dashboard's upper right hand corner (there will be a red (!) on a rectangle at the top - click that), then click "Connect and Register Reader"
On your terminal, enter the key sequence 0-7-1-3-9 on the reader (the screen will say "Payments by Stripe at the bottom and will look like the visual up top - simply start typing the numbers in and select the green circle button). This will display your terminal's unique registration code, which should be a combination of 3 words.
Once activated, you will see all active invoices logged on your terminal. To begin collecting payments, follow the prompts on screen once an invoice is displayed (see the upper right hand corner to send payments)