We partner with several organizations (such as TVC, VGP, PSIvet, VerticalVet, and VHA). Please see below for how to access your account
For Scratch Plan (Scratchpay Lending): please log in at my.scratchpay.com, and then access your "Account" tab then select "Scratchpay Terms". You can then select "Affiliations and Benefits" to see your current affiliations. If you don't see your affiliation, please select "Don't See Affiliation?" and let us know which group(s) we should affiliate you with!
See illustration below for how to find the your benefits options: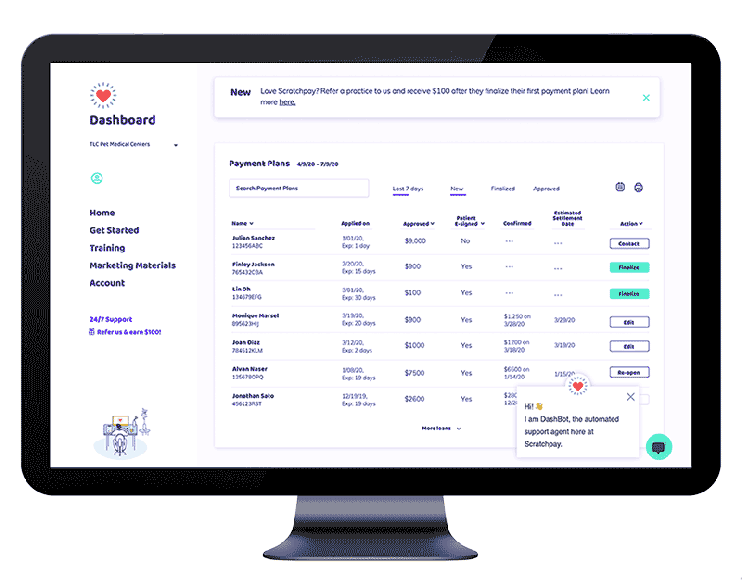 Scratch Plans originated in the United States are issued by WebBank. Scratch Plans originated in Canada are issued by ©Scratch Financial, Inc. ©Scratchpay (NMLS ID#: 1582666). Scratch Plans are loan products subject to eligibility.