For Scratchpay Lending (Scratch Plans):
To log into your Scratchpay dashboard, simply navigate to my.scratchpay.com. From there, if you already have an account, you can log in using the email address you used to sign up for Scratchpay along with the password you created. You also have the option of signing in using a login link we'll send to your email inbox.
If you don't have a Scratchpay account yet, you can get started by clicking "Sign up here" at the bottom of the page, as shown below.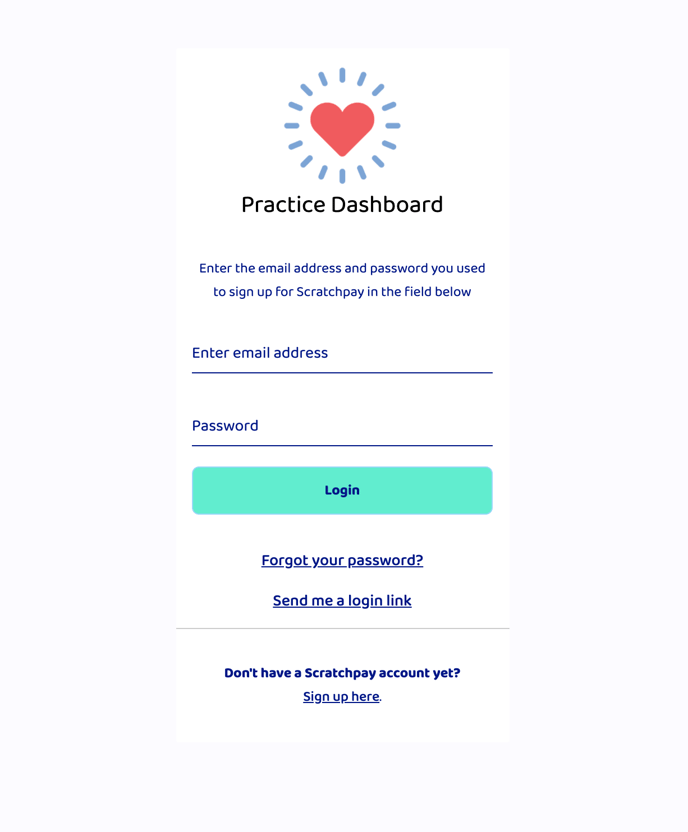 For Scratchpay Checkout (Scratch Tab):
You can log in or create a Scratchpay Checkout account by heading to https://scratchpay.cash/log_in.
You can also log in by visiting www.scratchpay.cash and clicking the menu in the upper righthand corner of the screen (see image below).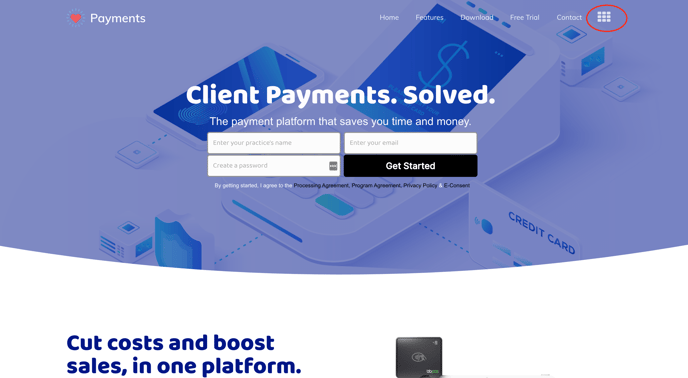 From there, enter any of the email addresses associated with your Scratchpay Checkout account, and password. If you've forgotten the password, click on the "Forgot Password?" button at the bottom of the screen to have a link to reset your password emailed to you.