You will receive monthly account statements, with line-by-line payment plan records plus a total of your deposits, fees, and overall amount financed, in the first week of the following month.
You can also view your past Scratch Plan payments through your practice dashboard: go to your "Finalized" tab, click the calendar icon, and choose the date range you'd like records for, and click "Submit." You may need to click back into the "Finalized" tab after selecting the date range. Then click the printer icon at the top right and choose either "Print Settlement" to save the file as a PDF or print the statement, or "Download CSV."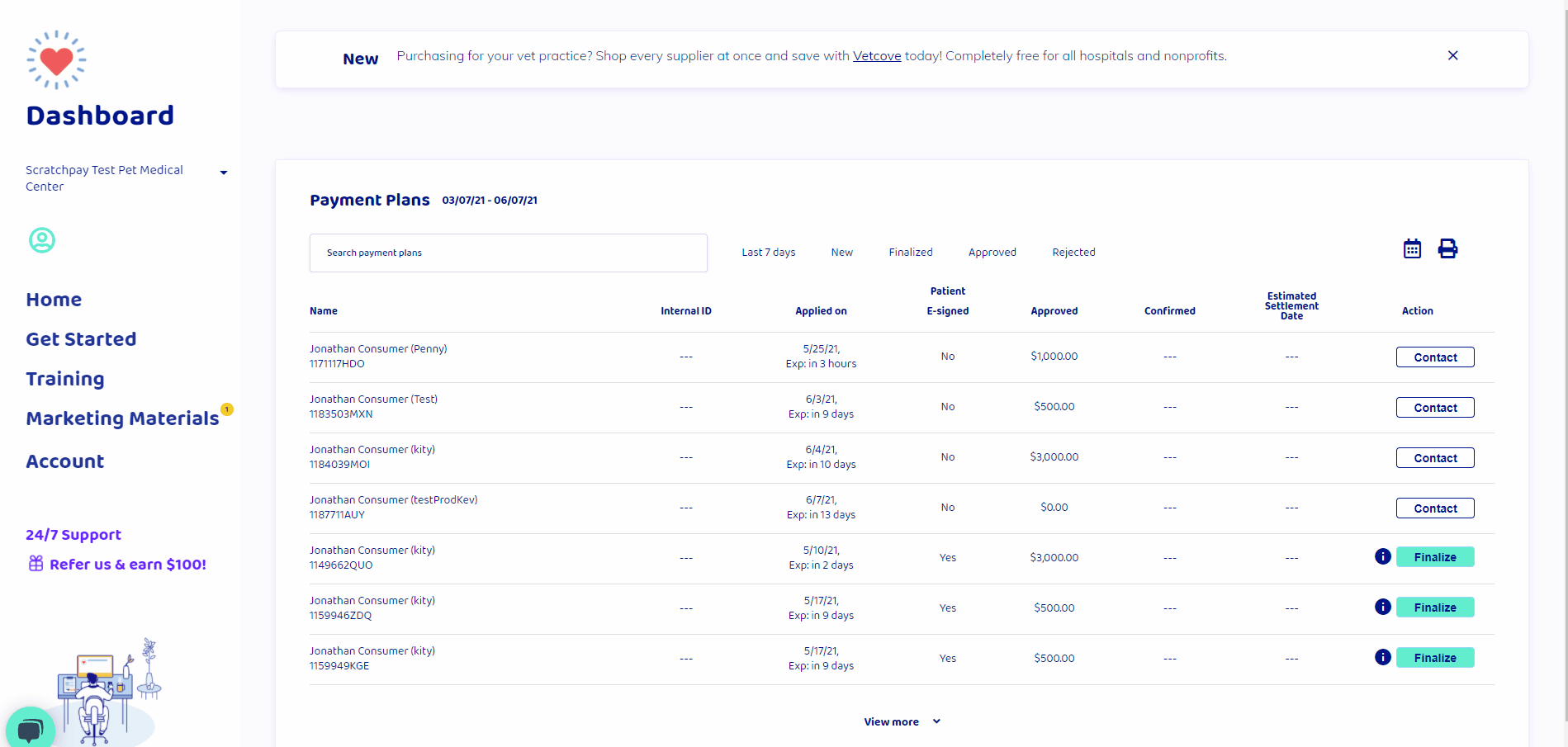 Scratch Plans originated in the United States are issued by WebBank. Scratch Plans originated in Canada are issued by ©Scratch Financial, Inc. ©Scratchpay (NMLS ID#: 1582666). Scratch Plans are loan products subject to eligibility.