If your patient or client needs to use less than or equal to the total funds available (shown in the "Approved" column on your dashboard), simply click Finalize, enter the actual amount of their invoice in your dashboard, and click Confirm. If needed, they can use any remaining funds within 30 days for 12 & 24 month plans, and 13 days for Take 5 plans.
To request to change the amount of funds already finalized on a payment plan, click the Finalized tab on your Scratch Plan dashboard, then select the Edit button for that plan (as shown below).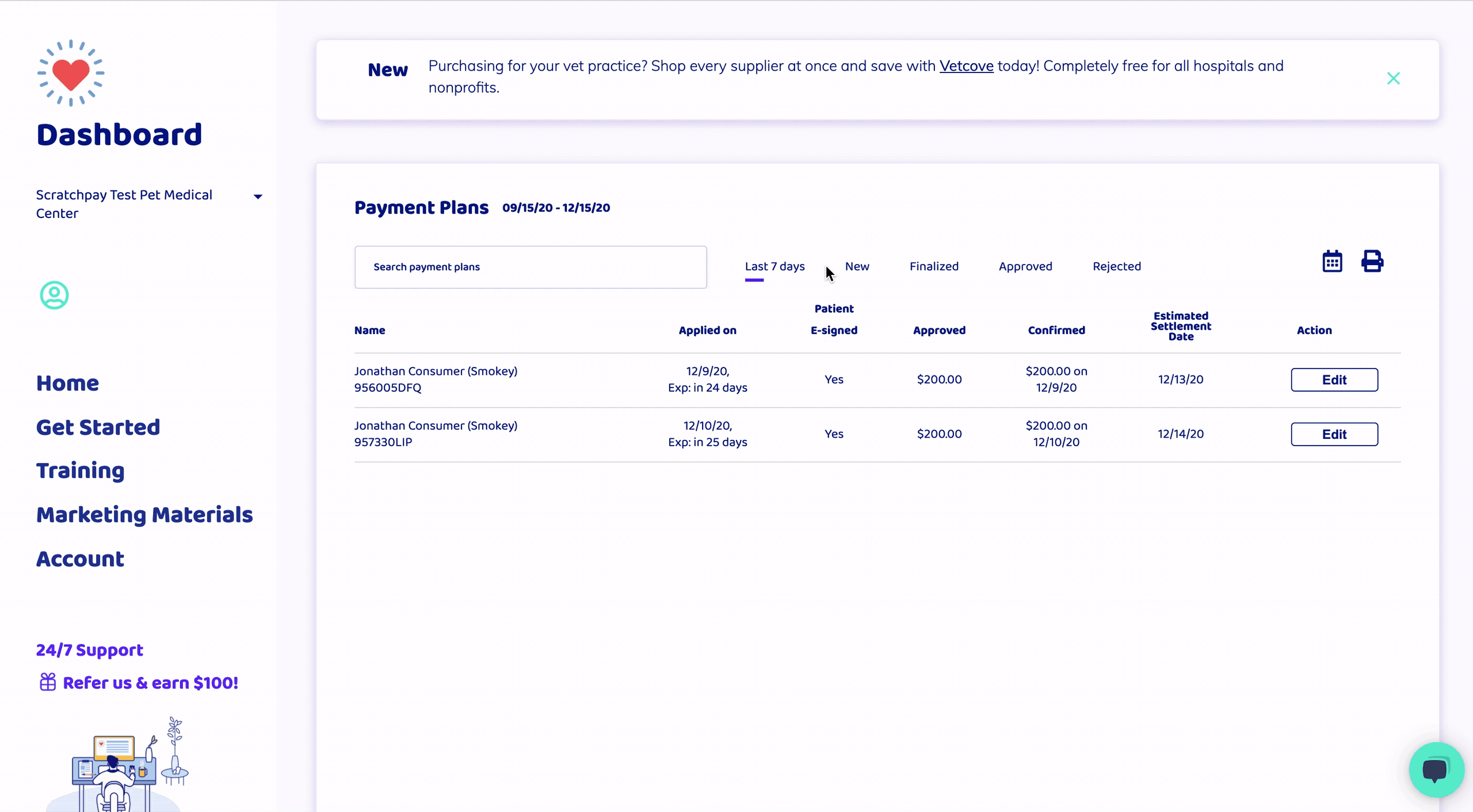 If your patient or client needs to use more than the funds available, they can check the confirmation email sent after they were approved for their Scratch Plan. In it, we will tell them if we are able to approve additional funding. If we can, the patient just needs to reapply for the additional amount and your team will be notified when they are approved.
Scratch Plans originated in the United States are issued by WebBank. Scratch Plans originated in Canada are issued by ©Scratch Financial, Inc. ©Scratchpay (NMLS ID#: 1582666). Scratch Plans are loan products subject to eligibility.