For Scratch Plan patient financing (my.scratchpay.com):
The Scratch Plan financing dashboard is so simple to use that you only need to invest 15 minutes of your staff's precious time to learn how to use our system. We have several options for training based on what fits your practice's needs:
For a recorded training: see our ~15 minute webinar here.
For written training: see here for our one-page guide that can be printed and stored at your front desk for ease-of-reference.
All training materials can be found on your practice's dashboard under the "Getting Started" and "Training" tabs on the left-hand navigation menu.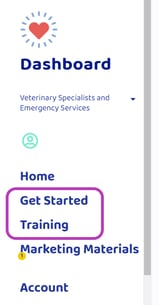 Scratch Plans originated in the United States are issued by WebBank. Scratch Plans originated in Canada are issued by ©Scratch Financial, Inc. ©Scratchpay (NMLS ID#: 1582666). Scratch Plans are loan products subject to eligibility.