Read below for an overview of the new two way text feature set, including connecting clients from AVImark, automatic collection of intake information, and more
Scratch's two way text program is designed to help relieve practice member time in asking questions back and forth with clients when they arrive at the practice, update the clients during appointments, and generally provide an easier way to communicate with clients. Below are some of the top features of two way text.
Scratch is excited that you're participating in the beta of its two way text program. If you're interested in joining the beta, please write to partners@scratchpay.com.
Automated client check in
When a client texts in your practice for the first time, we kick off a flow to collect their information for check in, such as name, pet name, reason for visit, time of visit, and parking spot number. The flow goes as below (and see animation for the feature in action):
Client texts into special clinic phone line (please note: this number is for now assigned by Scratch, but we are working on the ability for you to use your clinic phone)
Your practice will receive a notification (green 1 on the chat icon) that a client has texted in (optional sound notifications coming soon)
Then, the automatic system kicks off intake questions (to adjust these, please email harrison@scratchpay.com). You can see the questions in the animation below.
Once all questions are answered, you will see a summary of the replies in the "Check-in info" green box at the top by the client name.
From there, anyone at the practice is free to hop in and start texting with the client on the same thread!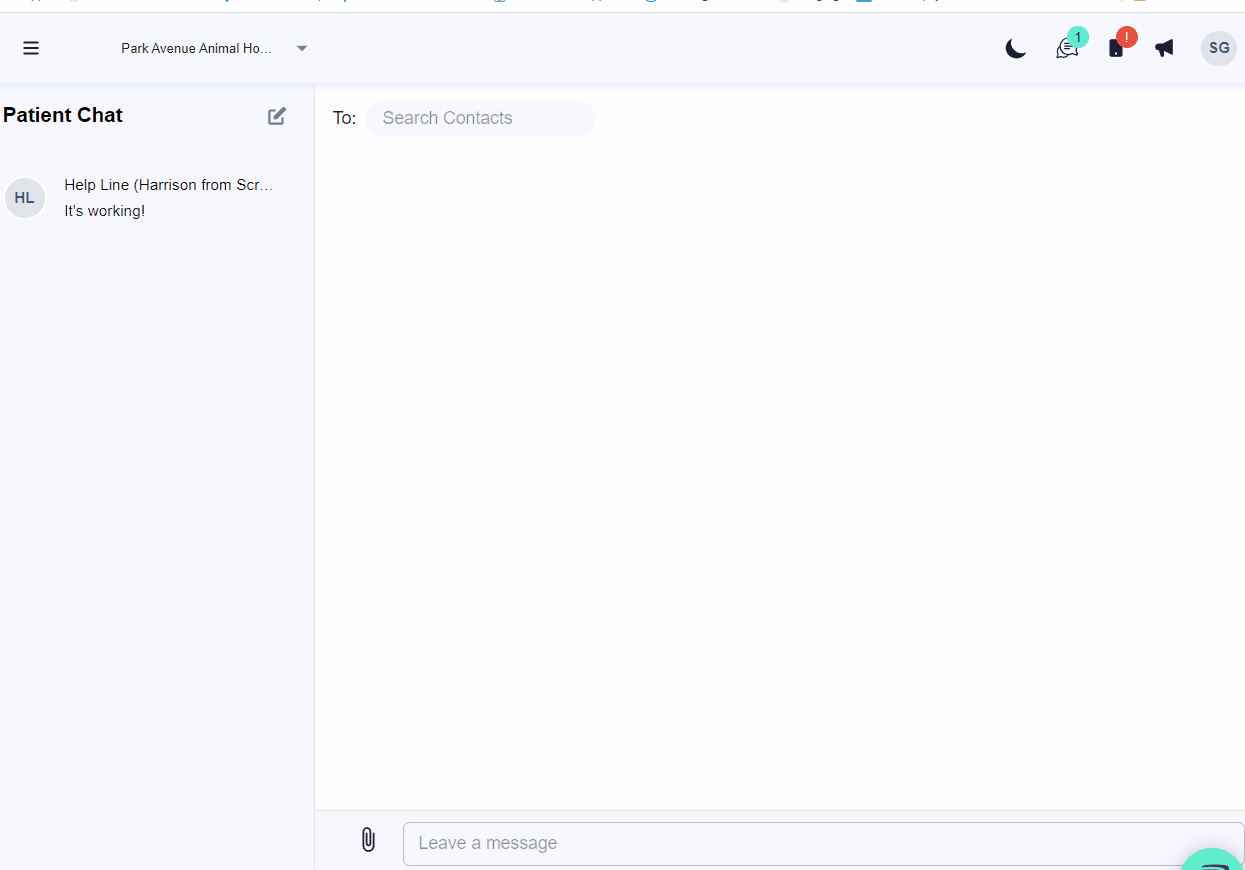 Texting with a client during an appointment
Once the client is checked in, you can utilize the tool to send images, emojis, and text through to keep the client updated through their appointment. We are working on adding the ability to request digital payment directly from chat (but that is coming soon).
Proactively starting a conversation with a client (in AVImark, or not)
You can always also start a conversation with a client as well. There are two cases here - either the client is in AVImark or they are not:
For clients that don't have a phone in AVImark: if you search in the "To" line, and you can't find the client's name, our system will prompt you to save a name. This information will only save to the Scratch system for now (e.g. will not yet create a new AVImark record)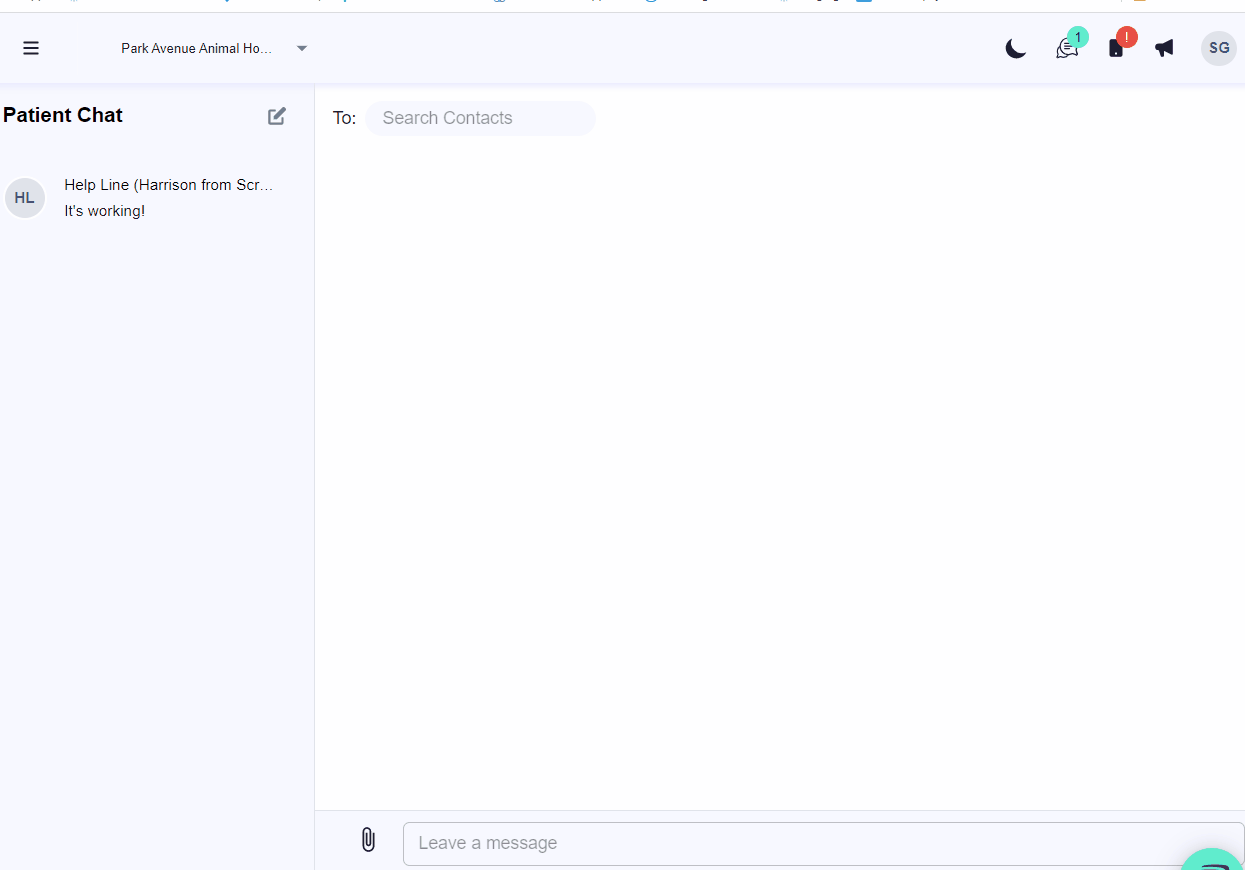 For clients that you can find from AVImark: if you do see a client's name in the search bar, simply click on the name to kick off a conversation. At this time, we do not have the ability to edit a client's phone number from the tool, but this will be coming soon!
You can always delete a chat thread if desired. Simply click the three dots in the right of the specific chat, and hit "Delete". Please note that this action cannot be undone!