For Scratchpay Lending (Scratch Plans):
No problem! Just let us know the amount that needs to be refunded in your dashboard, and we'll remove that amount from the patient's Scratchpay balance. If we've already paid those funds to your practice, we will apply them against future payments to your practice. Please note that we debit your practice any refunds, so we'll need debit permissions per the provider agreement.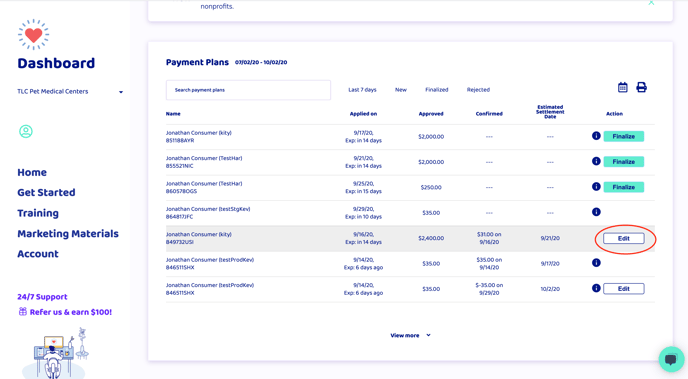 For Scratchpay Checkout (Scratch Tab):
To refund a Scratchpay Checkout transaction, simply click on the gear icon on the far right side of the invoice in question. On the "Refund payment" popup screen, enter in the refund amount in the "Refund Amount" box and a short note describing the refund reason in the "Reason" box, then click "Refund." The refund will appear on your client's bank or card statement in 2 to 5 business days.