The Writeback feature allows you to reconcile invoices paid via Text-to-Pay or Email-to-Pay with your clients' records in Cornerstone.
To begin, go to the Payment Requests - Writeback tab.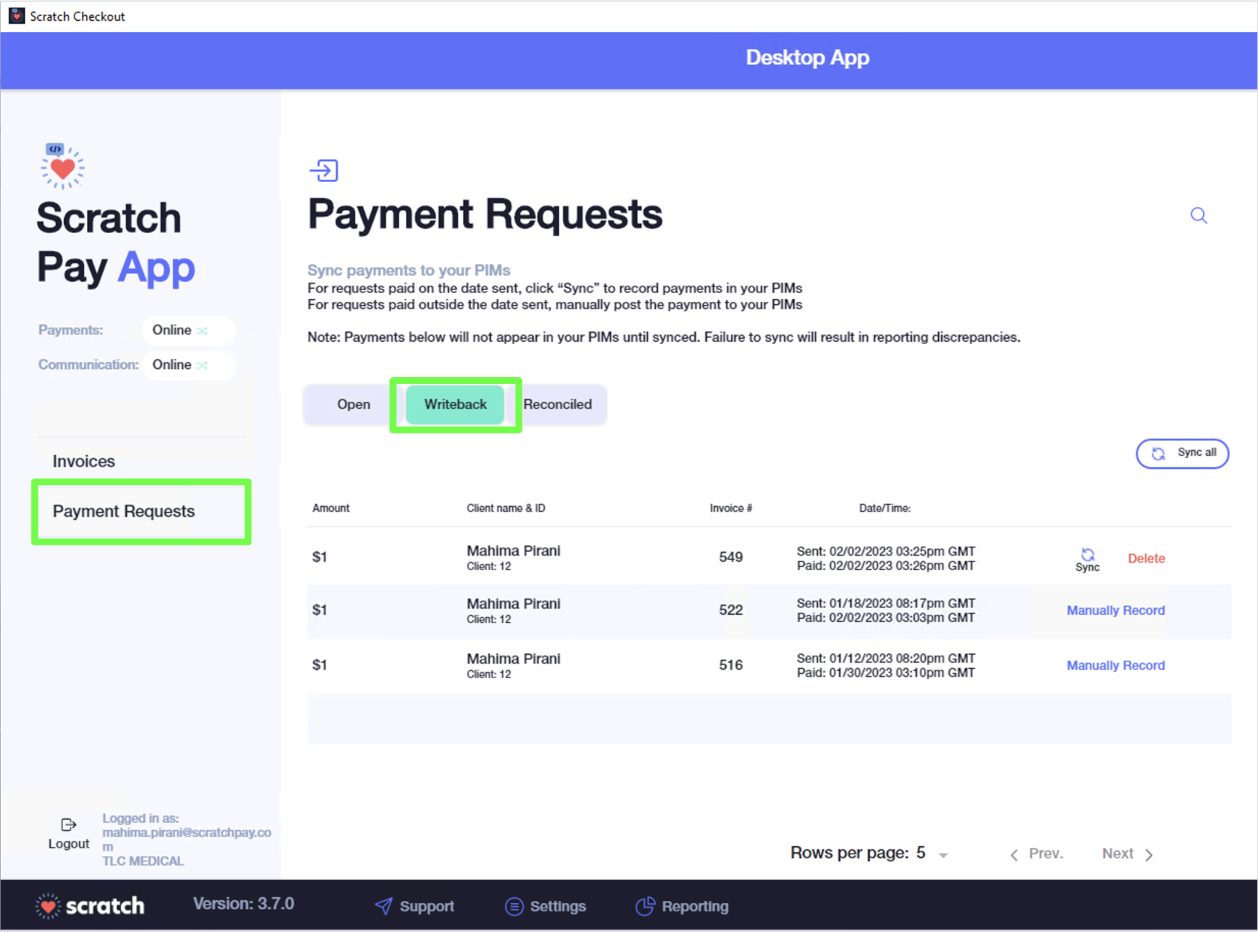 For invoices where date paid = date sent:
Click Sync All in the upper right-hand corner to sync all invoices on the list, or click Sync next to an invoice to sync that record individually.

For invoices where date paid is different from date sent:
When the text or email is paid on a different date than when it is sent, the "Sync" button will not be available. For these payments:
Click Manually Record. A pop-up will appear with the client ID, payment amount & payment date.

Open Patient Clipboard in Cornerstone. Open the Account Information tab by clicking on the $ under Client Information.

Right click in the Account Information table and click Payment.
In the Payment window, update Amount and Deposit Date with the information shown in the Scratch Pay pop-up. Select Scratch Payment for Payment Type. Click Post.
This will create a new invoice in the Scratch app. Click the red Delete button next to the new invoice on the Invoices - To Be Processed page of the Scratch app. This will not affect the payment record in Cornerstone.
Return to the Payment Requests - Writeback screen of the app and click on Manually Record next to the invoice in question to bring up the pop-up window again.

Click on Payment recorded at the bottom of the pop-up window. This will move the invoice to the Payment Requests - Reconciled page.